Jazz up your smile!
Traditional fixed braces that go on the outside of your teeth are a great way to get a fantastic smile, but they can be rather obvious.
Coloured braces take this to the next level. By using coloured rather than plain elastic bands around the braces' brackets, you can add a fun splash of colour to your braces and show off your fun side while your smile is improving.
Although they might be called 'coloured braces', this type of brace is actually made from metal. It's the small elastic bands fitted to the brackets which allow you to add some colour.
Fortunately you're not stuck with one colour of braces for your entire treatment. Every time we adjust your brace – approximately every 6–8 weeks – your orthodontist will change your elastic bands, giving you the opportunity to change your colour scheme. With over 30 colours to choose from, there's plenty of choice.
Some patients prefer to keep things subtle with a single colour, or you can experiment with different combination of bands. You could pick the colours of your favourite football team, or even change them depending on the time of year - perhaps red & green at Christmas, or orange & black for Halloween.
You just need to remember that you'll be wearing your chosen colours for around two months, so choose wisely.
Come and have a chat with us to find out more.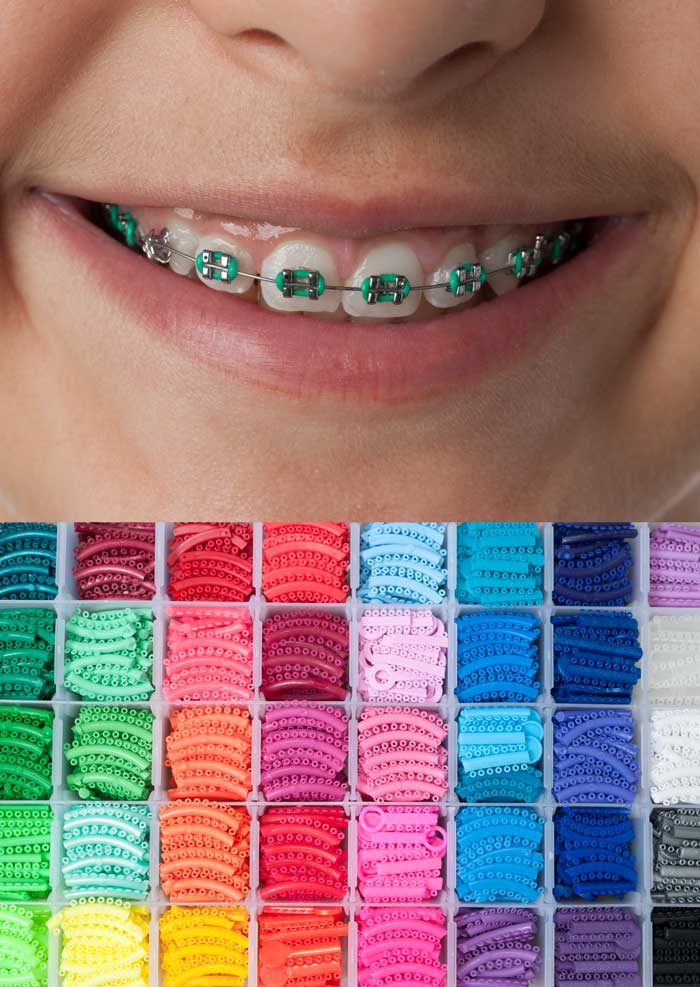 Looking for NHS treatment?
We can help you find ways to fast-track your treatment.
Come and talk to us and we can guide you through your options.